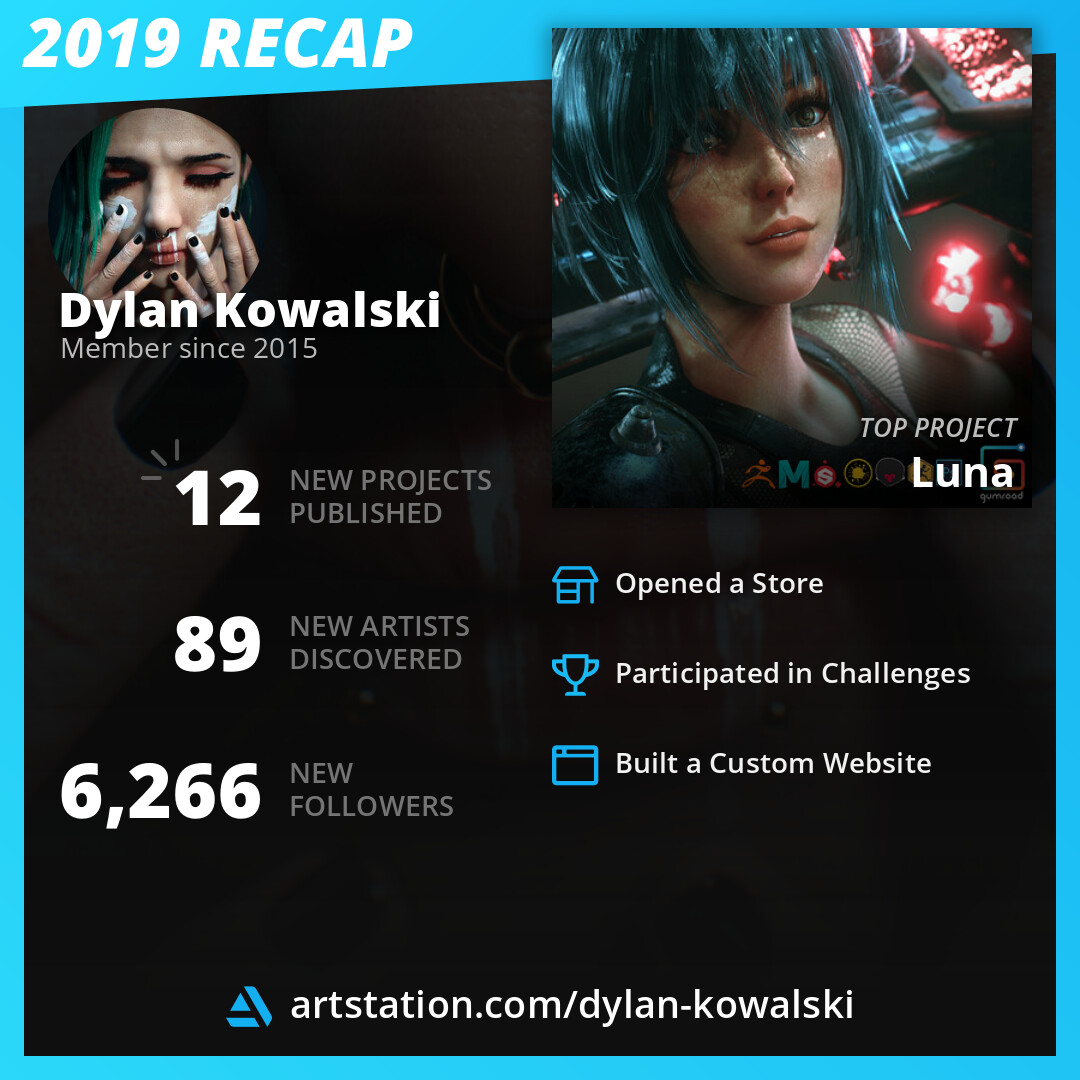 2019 in one word is impossible, what a crazy year
I started my freelance career the 1st January 2019, learn tons of new tricks and way to work
It was a zBrush focus &  learning the real time rendering workflow ! 
I enjoy working on the Luna & Lilly Project, was so hard and satisfying at the same time! 
-- 
Can't wait to start 2020, I will focus on head and body detail, work more the anatomy ( something hard for me ) and tons of new shit coming soon.
Thank's for the support, really,  more than 6k follower in a year, was crazy and give me strength all during the year. 
See you in 2020 !